By Brand
In 1957 Mettler Electronics Corp. revolutionized the therapeutic ultrasound industry with the Sonicator®. Portable and lightweight, it was the first of its kind. Still today, the Sonicator is the standard in therapeutic ultrasound devices. All Sonicator devices feature detachable applicator cables, continuous and pulsed modes, built-in applicator cradles and a two-year limited warranty, one-year on applicators and cable.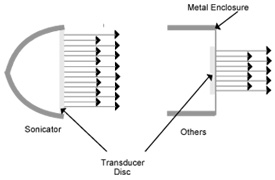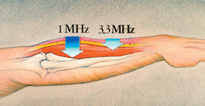 Since the first ME 200 muscle stimulator was introduced in 1973, The Sys*Stim® line of electrical neuromuscular stimulators has provided value. Each Sys*Stim stimulator is easy-to-use and has a variety of features that include today's most popular waveforms, programmable output modes and portability.
Sonicator Plus combination therapy units combine ultrasound with electrical stimulation in one compact package. These units combine the quality and ease of use embodied by the Sonicator therapeutic ultrasound and Sys*Stim stimulator products. Multiple stimulation waveforms and dual frequency applicators for therapeutic ultrasound have been included in these units to increase their utility.
Since 1968 Mettler Electronics has produced a shortwave diathermy (SWD) unit that produces comforting deep heat in muscle tissues. Shortwave diathermy is used when the clinician needs to provide deep heat to a larger area than normally covered by ultrasound.
A newly added product category for Mettler Electronics advances the fight against pain using a therapeutic infrared laser that directs pain–relieving light deep into tissues. Super luminous diodes are also available to treat larger areas with soothing infrared light. Both forms of light energy produce temporary increases in blood circulation, temporary relief of minor muscle and joint aches, pains and stiffness, relaxation of muscles and temporary relief of minor pain and stiffness associated with arthritis.
The Mettler Traction Decompression (MTD) system provides static and intermittent traction. It gently pulls the cervical spine or lumbar spine in opposite directions to draw the soft tissue around the cervical or lumbar joints and separate the distance between bone sections of the vertebra. This helps relieve peripheral radicular pain associated with: protruding discs, spinal root impingement, bulging discs, hypomobility, herniated discs, degenerative joint disease, degenerative disc disease, facet syndrome, posterior facet syndrome, compressions fracture, acute facet problems, radicular pain, discogenic pain and prolapsed discs.
G5 massage machines have been sold and used successfully for over 50 years. They provide very deep penetrating massage using frequencies from 15 to 55 CPS. G5 massage machines are the only massagers with Directional Stroking®, not vibration. They are reliable, durable and quiet. Using G5 massage machines over a hot pack or cold pack seems to drive in the heat or cold. They can be equally-effective when used over toweling or clothing, and won't tangle in hair.
Cavitator Ultrasonic Cleaners come in five sizes, designed to fit your cleaning needs. These cleaners generate ultrasonic waves that create millions of tiny bubbles through the process of cavitation. The bubbles gently clean and polish any surface they come in contact with, penetrating every nook and cranny to dislodge trapped dirt and debris. Medical instruments, glassware, even jewelry are quickly restored to their original lustrous finish without expending any effort. The gentle cleaning action is ideal for delicate items, too.
EZ Trode® Self-Adhesive Electrodes
EZ Trode self-adhesive electrodes have a thin silver layer that provides superior conductivity. They have soft-rubber connectors, are long-lasting and come in a special resealable pouch that preserves freshness while being easy to open and close. EZ Trodes come in four convenient sizes.
V Trode™ self-adhesive electrodes
V Trode self-adhesive neurostimulation electrodes feature soft rubber lead wire attachments that make it easy to attach them to the electrode lead wires. A long lasting gel with a thin carbon film layer provides strong adhesion to the skin. V Trodes come in four convenient sizes.
Polar Frost Cold Gel is specially formulated to provide soothing relief for soft tissue injuries, stress injuries, muscle tension, inflammation and stiffness. Aloe Vera has an anti-inflammatory effect and it keeps the skin smooth and moist throughout treatment. Polar Frost is available in a variety of sizes that includes a roll-on bottle for fingers-free application. Massage a thin layer of Polar Frost Cold Gel into the painful area. Repeat application every three hours for 3-5 days, as needed. This gel absorbs fast and works quickly.
ThermalSoft Gel packs are double-duty packs. Heat them in the microwave for heat therapy. For cold therapy put them in the freezer. ThermalSoft Gel Packs stay soft, even at freezer temperatures and retain their hot or cold therapeutic benefits for extended periods of time.
The large gel pieces mold to your body to deliver soothing heat or cold therapy. Two thin layers of vinyl make these packs sturdy yet conformable to the body. All ThermalSoft Gel packs carry a one year warranty.
ThermalSoft Durapak hot and cold packs maintain an even temperature over the entire pad. Their soft gel contents are leakproof and contain no liquids or dyes. ThermalSoft Durapak hot and cold packs are biodegradable and non-caustic. And, because ThermalSoft Durapaks are reusable, they save you money, too.
For heat therapy, microwave or heat the pack in water. ThermalSoft Durapaks keep their pad like shape even at high temperatures and will not liquefy when heated.
When used for cold therapy, ThermalSoft Durapaks stay flexible when frozen. They bend to fit around treatment areas and maintain their thickness no matter how severe the bend.
Now you can get Sonigel as a clear, colorless, nearly bubble-free gel or as a soothing lotion with Aloe Vera. All Sonigel products are alcohol and salt free as well as non-corrosive. The gel is convenient for either therapeutic or diagnostic ultrasound procedures. The lotion is greaseless and can also be used for massage therapy.