Browse by Product Type
Featured Products
This neuromuscular stimulator has four discrete waveforms: Interferential, Premodulated, Medium Frequency (Russian) and Biphasic waveforms.
Buy Now
Clear gel couplant for therapeutic and diagnostic ultrasound and neuromuscular electrical stimulation.
Buy Now
Cavitator Ultrasonic Cleaners come in four sizes, to fit your needs.
Buy Now
Who is Mettler Electronics Corp.
The industry leader since 1957!
Founded in 1957 by engineer and inventor, Hal Mettler, the firm is the world leader in portable ultrasound and electro-stimulation therapy equipment used in sports medicine, physical therapy, chiropractic and podiatric health care. Mettler's customers include US Olympic Trainers, professional teams like the Los Angeles Angels of Anaheim and Dallas Cowboys, as well as countless health care institutions and individual practitioners.

Anatomical Guide
Click on the body part that corresponds to your patient's problem to reveal how we can help.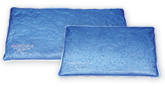 Changing the quality of hot and cold therapy packs. TS gel uses a double wall construction that allows for stronger wear and tear.
Read more…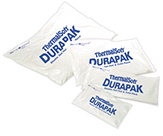 ThermalSoft Durapak hot and cold packs maintain an even temperature over the entire pad. Their soft gel contents are leak-proof and contain no liquids or dyes.
Read more…